We deliver growth, presence & grip for Technology & Performance Material companies
.
#marketexpansionservices
What we do
NXT TRADE provides support, data and infrastructure access to Technology & Performance Material brands and producers to gain growth, presence & grip in Emerging Markets.
With our own network of NXT trading companies we provide direct market access in 5 key markets: Europe, Turkey, India and South America.
Your Market Expansion
NXT TRADE activates export markets. We offer services focused on developing international trade.
We service our partners by responsibly managing their foreign operations and are committed to achieving a solid local presence and meeting the needs of each entrepreneur and company who trusts NXT TRADE in handling its international market expansion.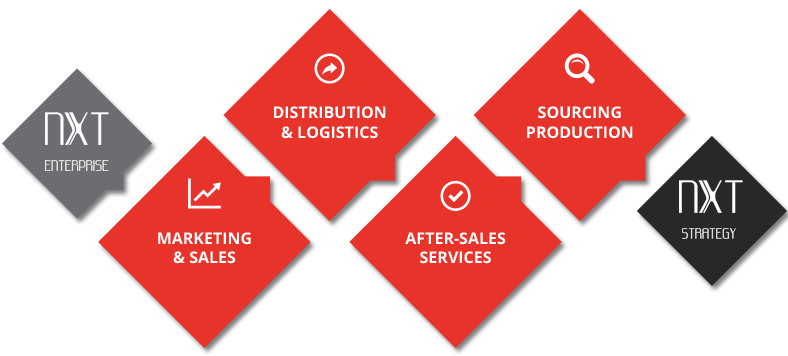 The NXT Value Chain
We support companies to grow business in existing markets and expand into new ones.
Ready to meet?
We will work closely with you to establish your local presence.